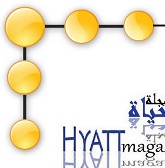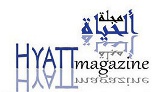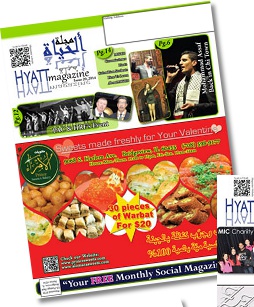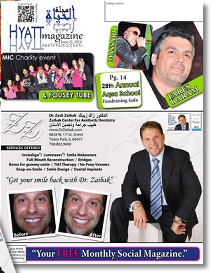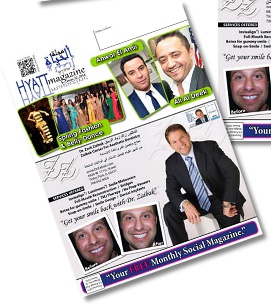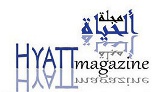 net

Copyright © 2014. All Rights Reserved

Name:
Address:

Phone:
Email:
Website:

Hyatt Magazine
is free social and cultural magazine, featuring events, entertainment, lifestyle, business data, leisure, and lore.

"
Hyatt
" in Arabic Language means Life.
Its events and news guide targeting heavy populated Middle-Eastern community in south and south west Chicago Suburb.


Hyatt Magazine
published monthly to promote coverage area in informative and positive manner, and it's distributed throughout the area by several channels (Mailing, Retail Locations, Medical Offices, Salons, Restaurants, and more)

You'll find the magazine enlightening and interesting articles are written by someone like yourself, who cares about the community.


We welcome contributions of articles and photos;
however, they will be subject to editing and availability of space and subject matter.
Photographs, comments, questions, subscription requests and ad placement inquiries are invited.

Hyatt Magazine
PO Box 2248
Bridgeview, IL 60455
(708)529-1222
Hyatt.mag@live.com
www.hyattmag.com

Image of previous
Hyatt Magazine Issues

To go to Full website click here